PRAISE FOR MONTY WARREN & THE FRIGGIN WHATEVERS!


Authentic old-school, Beatles-Stones-Dylan-Band-Dead-Prince-inspired, psychedelic-white soul-funky roots rock. I like that

Monty & the Friggin Whatevers

have a sense of humor, play their own instruments and are being as earnest, lyrical, raunchy or grandiose as their songs

—and maybe lives?—require.



"It took trial lawyer Monty Warren 30-odd years to get around to rocking and to debut with 2008's punchy
Trailer Park Angel
. It took him significantly less time to chase it with the better follow-up…
Let's Go to Therapy
.
These dozen songs are crisply constructed and enthusiastically executed with bar-band vigor, qualities that speak to his prior association with Terry Anderson and the Olympic Ass Kickin' Team. Warren's got a gift for infectious hooks, and he builds durable sing-song choruses that don't go stale…Truly excellent: the puckish Nick Lowe-like title track (
Let's Go to Therapy
), the New Wave head-bobber
Ain't Got Nothin
and the slow-burning
In the Distance
.
The album retroactively bridges the gap between '70s pub rock/power pop and the arrivals of Tom Petty, Graham Parker and Elvis Costello. But it's almost effortlessly enjoyable, a virtue without expiration."
Label: Son of a Pup Music/Swamp Records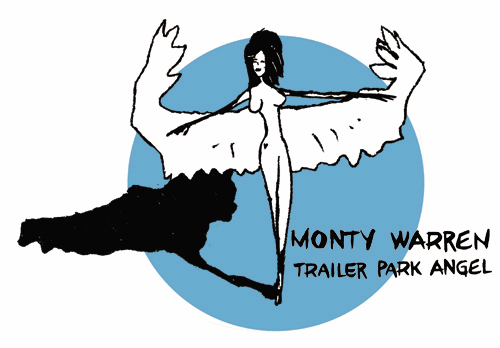 TRAILER PARK ANGEL (2008)
"...From gritty foot-stompers to jangly roots and blues belters to acoustic melancholy, Warren's debut brims with a rare and raw musical sincerity-one which proves his aim to be true..."-Gerry Krochak, Vex Magazine, Calgary, Canada

"Doublenaught Records recording artist, Monty Warren's freshman release, "Trailer Park Angel", fires off a canon shot with the radio friendly "Lonely Girl" and continues to blast through another 13 tracks. Like Ryan Adams, Tom Petty,Warren wears his influences proudly and loudly...steeped in The Stones...rocking,touching and vulnerable..."- Afterhoursmusicblog.com

"****-From Monty Warren's first chord on "Lonely Girl" throughout the rest of this album, this boy rocks and writes songs that could have,should have, been on the likes of "Exiles"and "Damn The Torpedoes"...[y]ou will love this gem"-www.cdbaby.com